Dahlonega fall/winter vacation itinerary to make great memories with family and friends!
There are a lot of great small towns in America, but we believe there is none quite like Dahlonega!
Whether you are visiting for work, vacation, or maybe you have children at the University of North Georgia (UNG), we are happy you are interested in staying with us.
To make your stay more enjoyable, we have put together this itinerary of things our team finds both fun and unique to our town. Get ready to explore Dahlonega!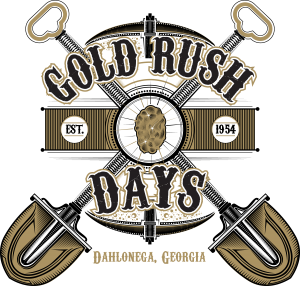 Gold Rush Days Festival
Gold Rush Days is a Festival with all the making of a good fall festival with a weekend of fun for all ages. This festival features many events such as:
Parade
Hot Dog Eating Contest
Music on the Square
Booths with vendors of all kinds
Gold panning contest
and so much more!
This annual festival gets over 200,000 visitors; who come to experience a "Gold Rush" in Dahlonega.
"Gold Rush is, at its heart, a celebration of Dahlonega during its gold-frenzied heyday. It's a chance for the everyman to replicate the spirit of thousands of hopeful prospectors, intrepid souls who risked everything for a chance at finding their fortune – their golden ticket (if you'll pardon the pun) to the good life for themselves and their families."

Josh W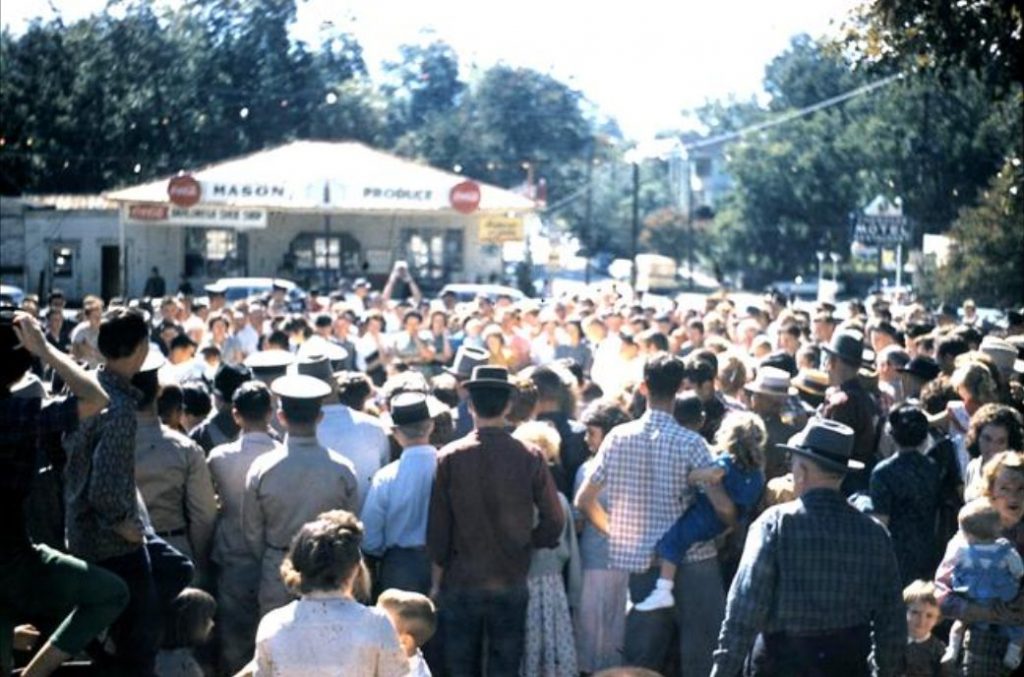 Established 1954
Here you can see what Gold Rush Days Festivals looked like back in the day.
And if you are wondering what really God Rush Days Festival is all about click the button below to learn more.
Gibbs Garden – Autumn Festival of Color
Swing by Gibbs Garden this fall for the Autumn Festival of Color. This is a festival of colors to focus on Fall. Which features Gibbs Garden's Japanese Garden. Gibbs is home to over 3000 Japanese Maples to give you an idea of the amount of beautiful orange and red colors you will see at the Autumn Festival of Color.
Featured Fall Garden
Gibbs has The Japanese Hill and Pond Stroll garden, which is named "Tsukiyama," which is over 40 acres and is the largest Japanese Garden in the nation. With this amount of Japanese Maples, you will be fully immersed in fall as your walk through the garden.
For more information on Gibbs Garden click the button below.
Hiking: Appalachian Trail, Waterfalls, Vistas, and More!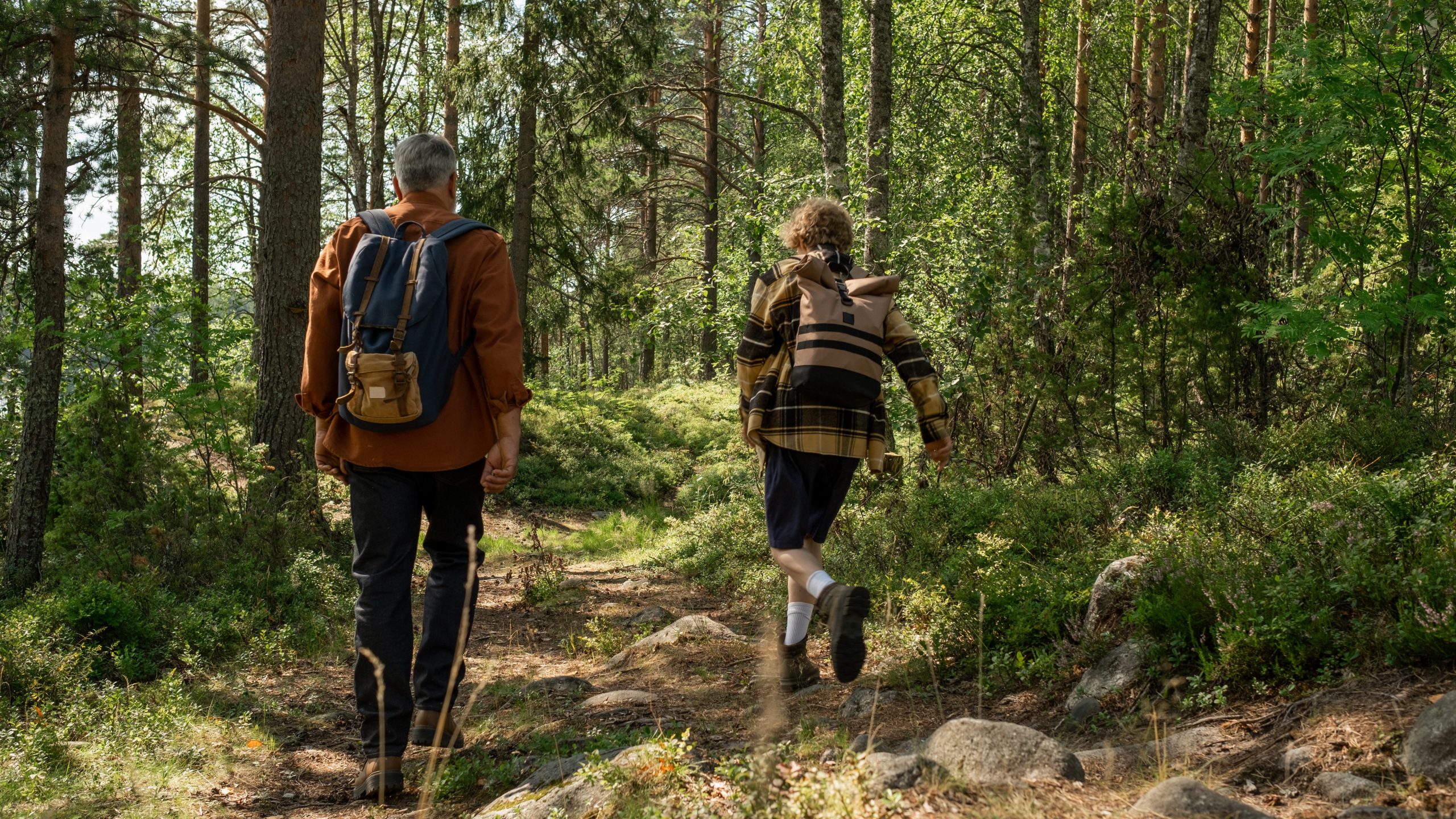 Get out and enjoy the natural beauty that is all around you here in Dahlonega. Here are the 4 closest waterfalls to downtown Dahlonega. There is hiking ranging from great mountain views on the Appalachian Trail to gorgeous waterfalls just outside of town. Dahlonega has all the options for a great hiking experience.
Waterfalls
Dahlonega is close to a good bit of North Georiga's well-known waterfalls. Some of these are easy, kid-friendly hikes. Others that you almost drive up to, such as Dicks Creek falls. Whatever your hiking level, Dahlonega can be your base camp. Here are a few of our favorites:
Cane Creek Falls
Cane Creek Falls is just outside of town. It is an easy walk with a nice trail. This is a kid-friendly hike so bring the whole family without worry. Free admission.
Amicalola Falls
Amicalola Falls is in Amicalola State park. It is about 18-miles from the town square but is well worth the visit. There is a State Park Admission.
Dicks Creek Falls
Dicks Creek Falls is North of Dahlonega 15-miles you will find a beautiful waterfall that you can drive to. Admission is free. This stream is stocked with trout (license required).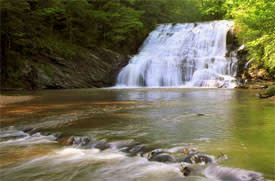 ---
Get a local guide to all nearby waterfalls for your visit when you stay here in Dahlonega this Fall.
---
Mountain Views
Ranging from North GA all the way to Maine, the Appalachian Trail is home to many of the East Coast's best overlooks. Two of our favorites are Preachers Rock and Blood Mountain.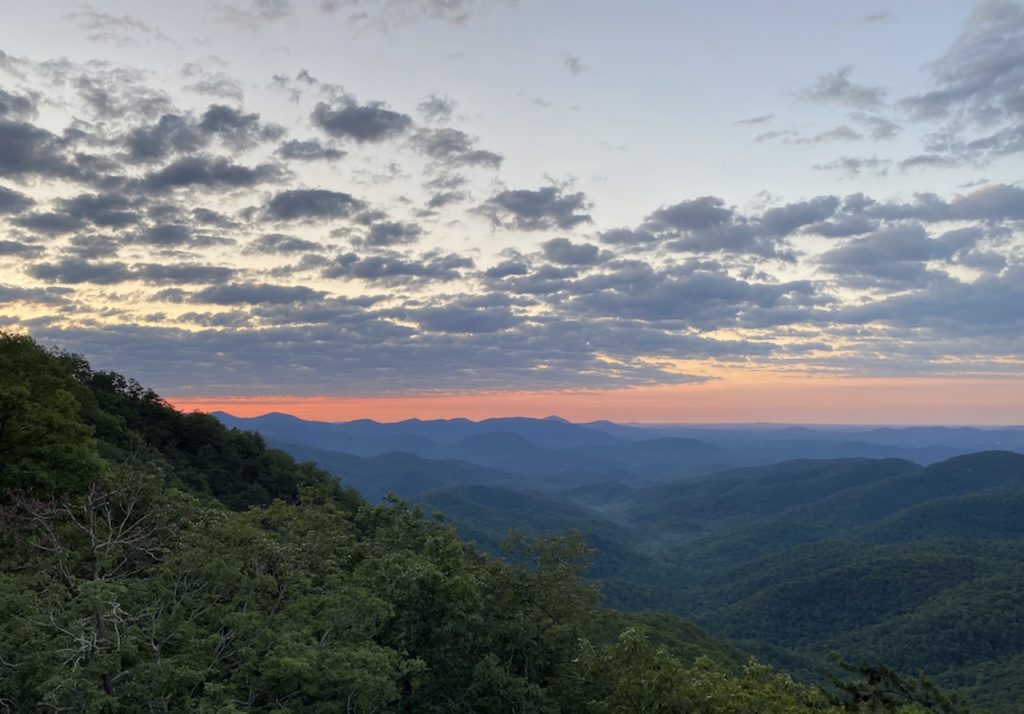 Preacher's Rock
Just north of town, you will find this local favorite Dahlonega hiking spot. It is a Mid-Easy hike, mostly flat and some short rocky uphill sections. Make sure to bring water and the overlook is a great spot for a snack. It is always a little cooler on top of a mountain.
How to Get There
Easy access to the trail can be found at Woody Gap. Then it is a 2-mile out and back hike. Click the button below for GPS directions.
Blood Mountain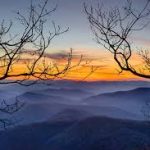 For braver hikers, there is Blood Mountain overlook. This is a Mid-Hard hike for new hikers; it's almost all uphill! Make sure to bring plenty of water and a snack if you plan to make the hike. And you might want a jacket or flannel to keep warm depending on the weather.
How to Get There
At 21.5 miles north of Dahlonega you will find the trailhead to Blood Mountain. With easy access at Byron Reece trailhead parking. Click the button below for GPS directions to Byron Reece Trailhead.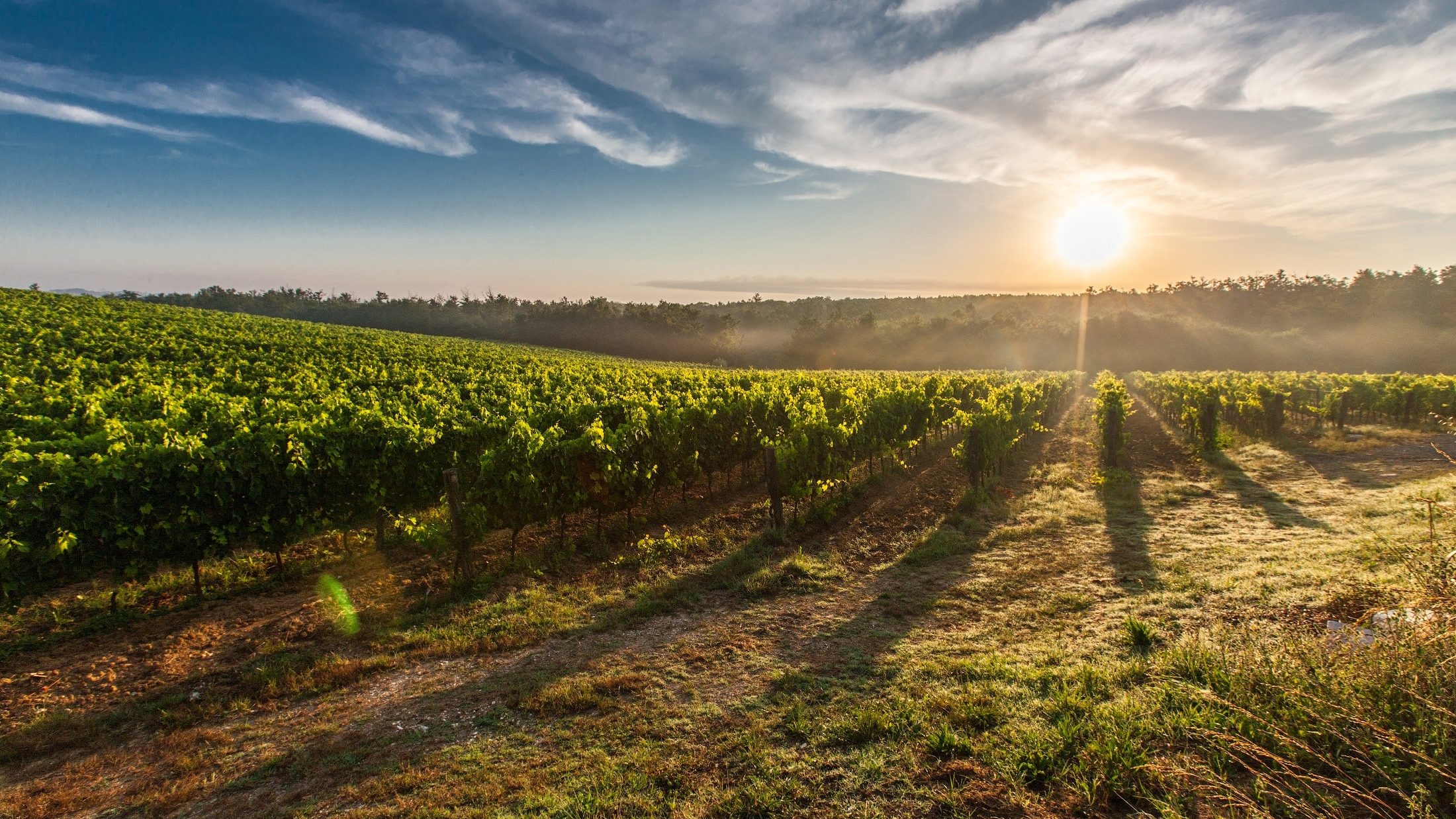 Award Winning Vineyards
Dahlonega is also known for its vineyards. Spend a day at one of our well-known and loved vineyards this fall. Whether you are in the mood for an easy trip to close by Accent Cellars, or a full tasting tour, you won't forget your trip to Dahlonega's wineries. Click here for a full list of wineries and vineyards.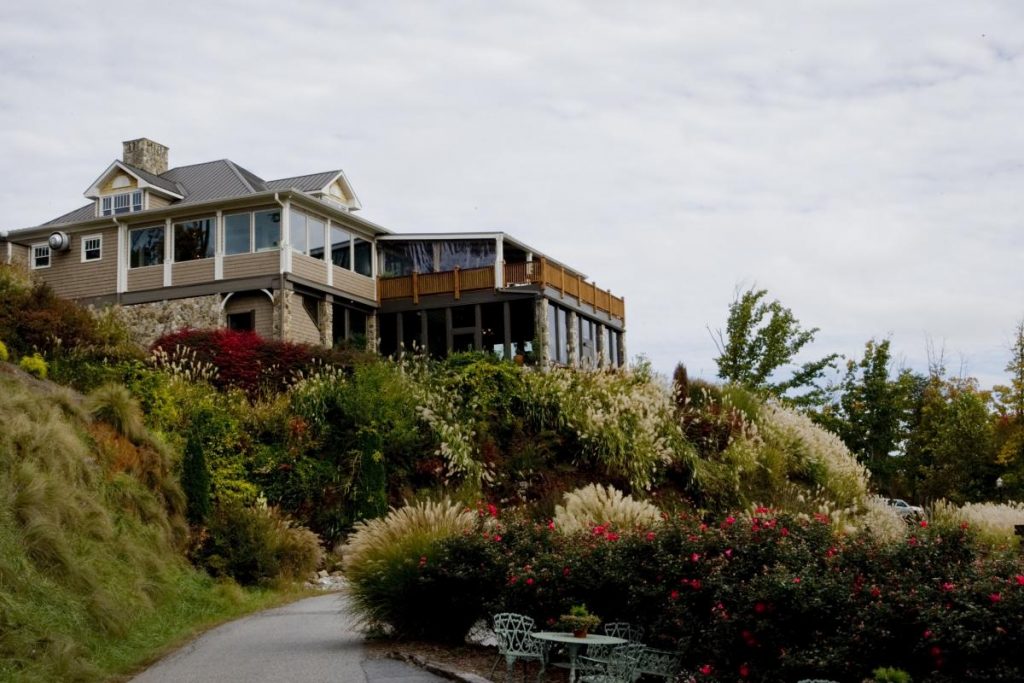 Wine Tours
For an all-inclusive experience, try a wine tour. Dahlonega Wine Tours can come to you and deliver a day full of wine tasting and fine dining for your party.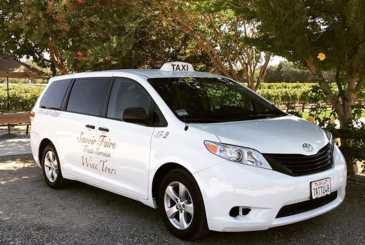 Wine Tour Local Transportation
You can find local transportation options for wine tours here.
Achasta Golf Course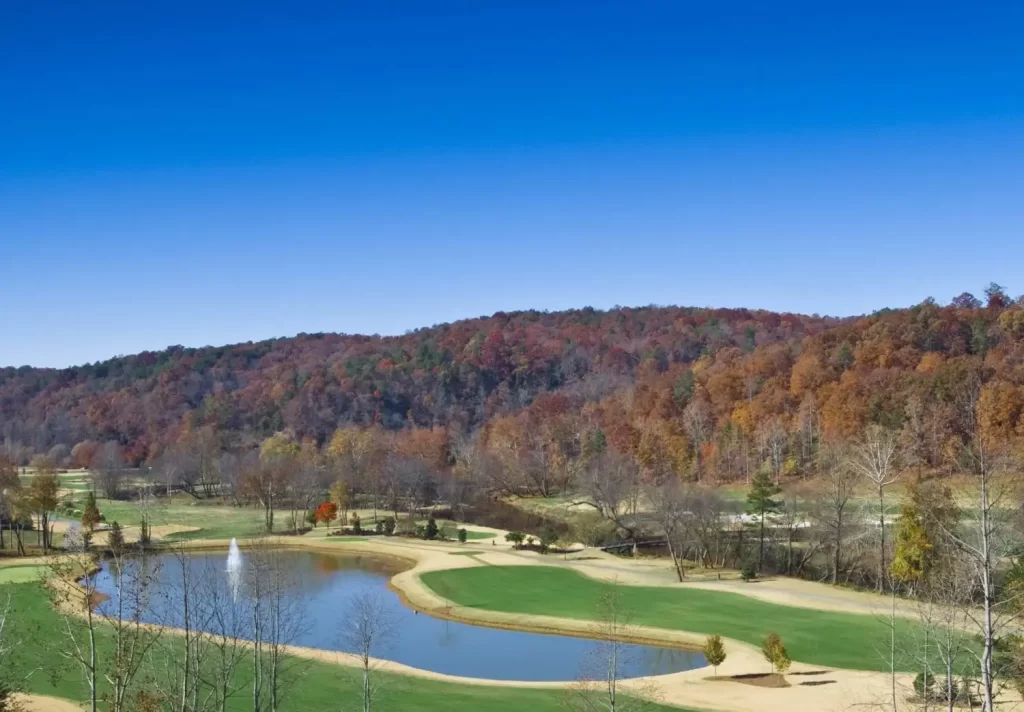 Visit Achasta's Jack Nicklaus Signature golf course just minutes from Dahlonega. Hit the timing just right and you will have the beautiful fall colors on the course.
Achasta has been selected to host:
PGA Tour's AT&T Classic Qualifier
Bell South Classic Open Qualifier
Georgia State Amateur Qualifier
US Open Qualifier
Georgia State Mid-Am Qualifier
Yahoola Creek Park Disc Golf Course
Head over to Yahoola Creek Park where you will find an 18-hole course. Oh, and did we mention that it is FREE, that's right all you need is some discs and you have a lovely 2hrs of throwing and walking around the park with your family.
Other amenities, include a splash pad, baseball fields, and running/walking track.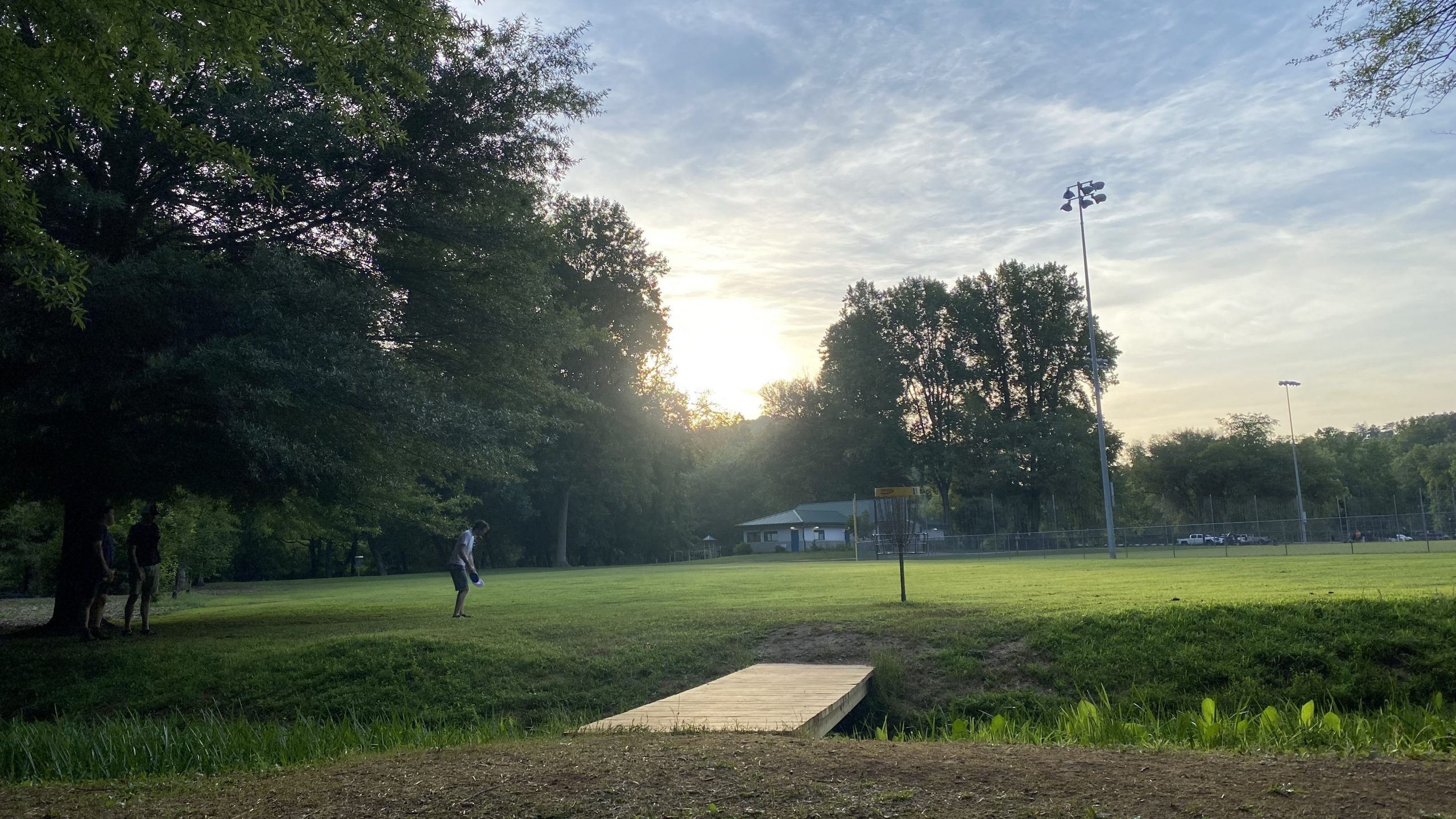 Yahoola Creek Park is beautiful and well-maintained. It has Yahoola Creek running right through it. In the summer, you will find kids swimming, jumping off of the banks and laughing while cooling off in the river. There even a walking trail that leads to a pavilion on top of one of the hills in the park.
How to Get There
Yahoola Creek Park is a short 1.5-mile drive east of Dahlonega town square.
Old-Fashioned Christmas in Dahlonega
If you love all things Christmas, then you won't want to miss this special season in Dahlonega. The whole town is enrobed in the spirit of Christmas with lights on all the trees and a 30 foot tall Christmas tree. Be sure to get a family photo with Santa right on the Dahlonega square.
Lighting of The Square
Held on the Friday after Thanksgiving, enjoy a Christmas parade and the experience of seeing the whole town twinkle!
"If you're looking for the charm of a historic North Georgia mountain town, plus a genuine and authentic celebration of the holidays – there's nothing like Christmas in Dahlonega."

David Z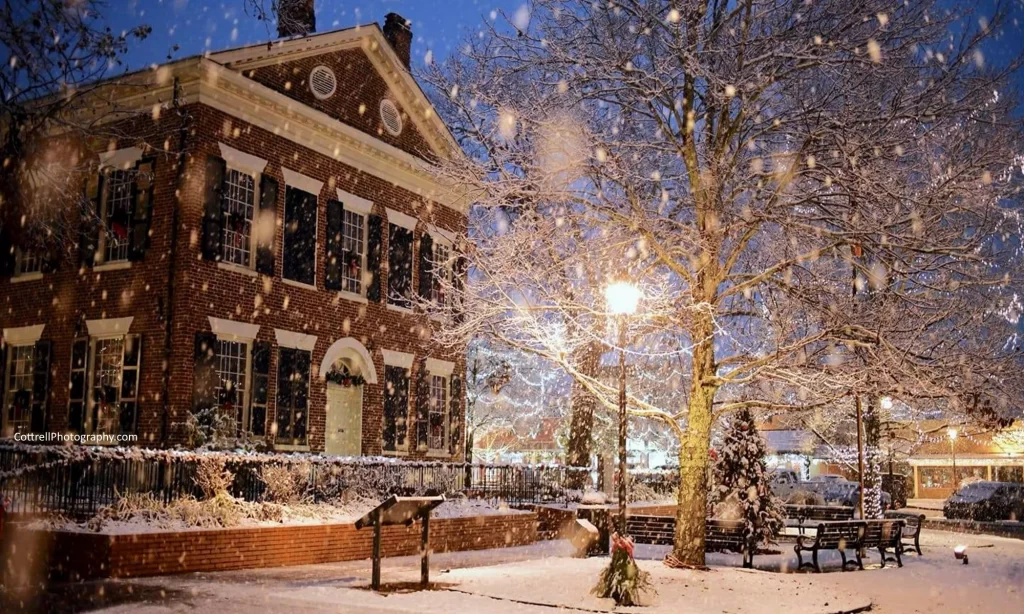 Embrace the Christmas Season
Stop by the coffee or chocolate shops for a mocha or hot chocolate to keep warm as you ride in a horse-drawn carriage underneath the canopy of Christmas lights. And just maybe with a little Christmas magic, you will get some snowfall on your visit to complete the winter wonderland town that Dahlonega turns into each Christmas.