North Georgia Wineries, Tasting Rooms, and More
The Dahlonega Plateau became officially recognized in 2018 as an American Viticultural Area (AVA). Northern Georgia is identified by its unique soil quality, sun exposure, and climate making it extra special for growing wine. Most area wineries offer stunning views of the area's rolling hills striped with several varieties of wine grapes.
As the popularity of wine growing grew, so did the demand for other beverages. North Georgia is also known for its past as a moonshiners haven and in recent years legal distilleries have become more common in the area. During your trip you can sample many area wines and more at nearby tasting rooms.
Notable Wineries and Vineyards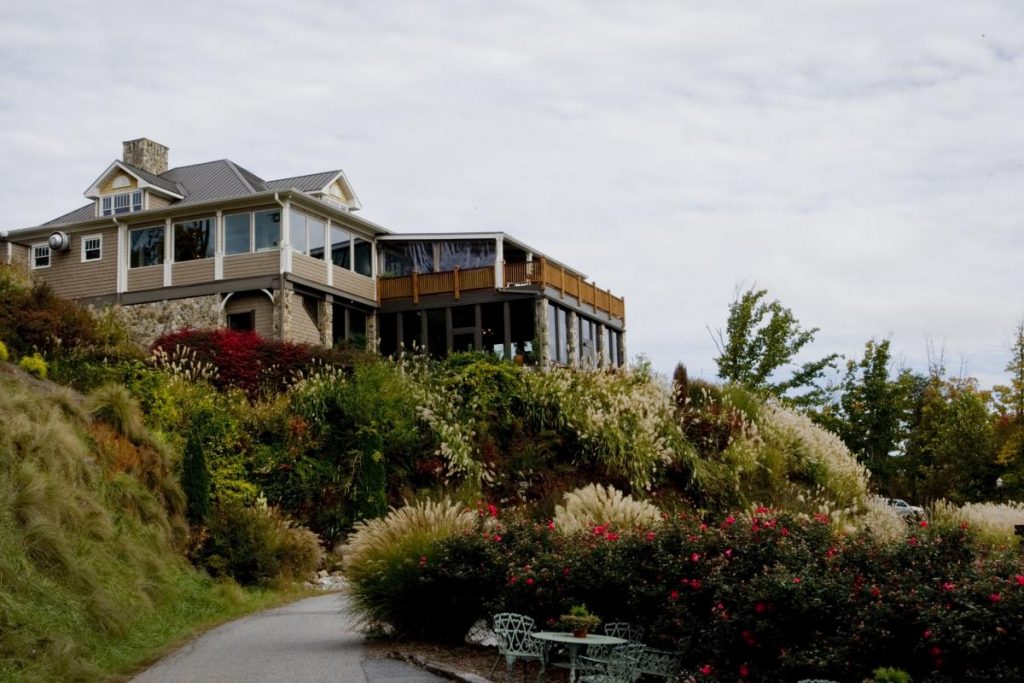 Wolf Mountain Vineyards & Winery
Located just five miles from Dahlonega in the North Georgia Mountains, picturesque Wolf Mountain has won over 200 medals in major U.S. wine tasting competitions and is considered a leader in fine wine production on the East Coast.
The first Georgia winery EVER to win Best-in-Class and double Gold Medals at the prestigious San Francisco Chronicle and Los Angeles International Wine competitions.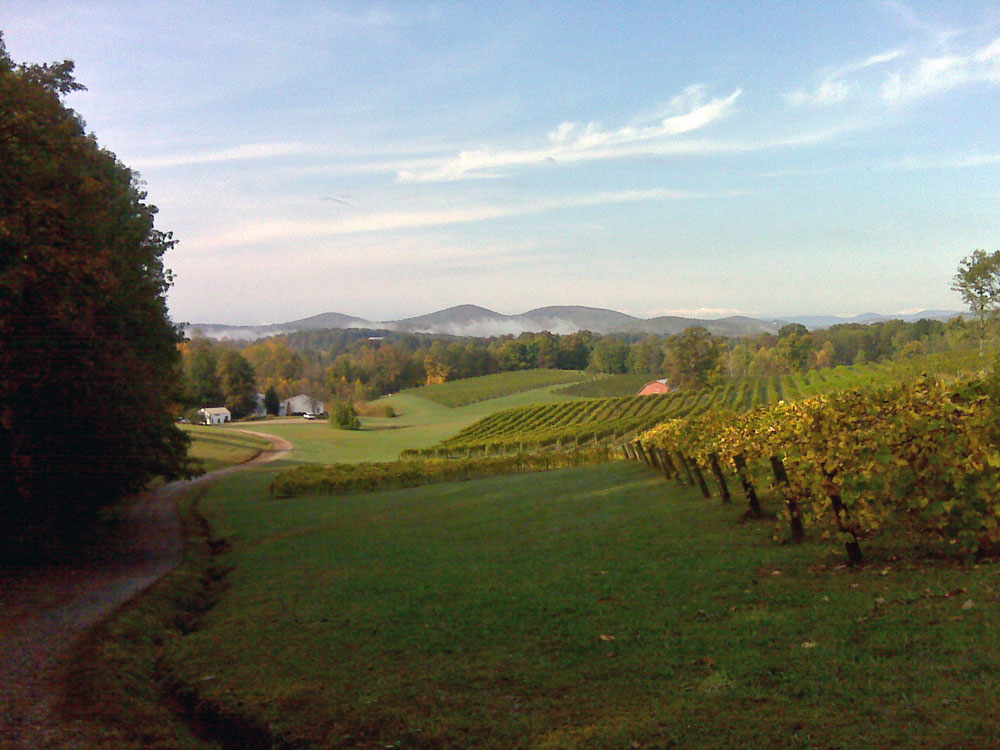 Three Sisters Vineyards
Situated on 184 acres between the historic mountain villages of Dahlonega, Cleveland, and Helen, Three Sisters holds the historic distinction of being Dahlonega-Lumpkin County's Founding Winegrowers, and the oldest continuously operated vineyard and winery on the Dahlonega Plateau.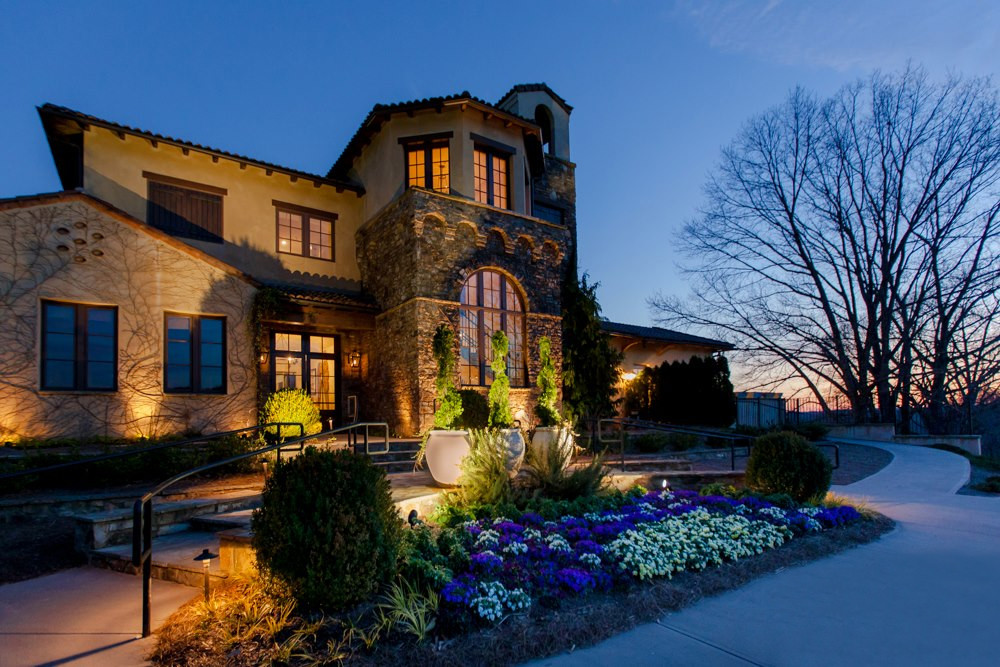 Montaluce Winery
When you visit Montaluce, you are welcomed and invited to enjoy the simplicity of experiencing a Tuscan-style winery, world-class food, and exquisite views.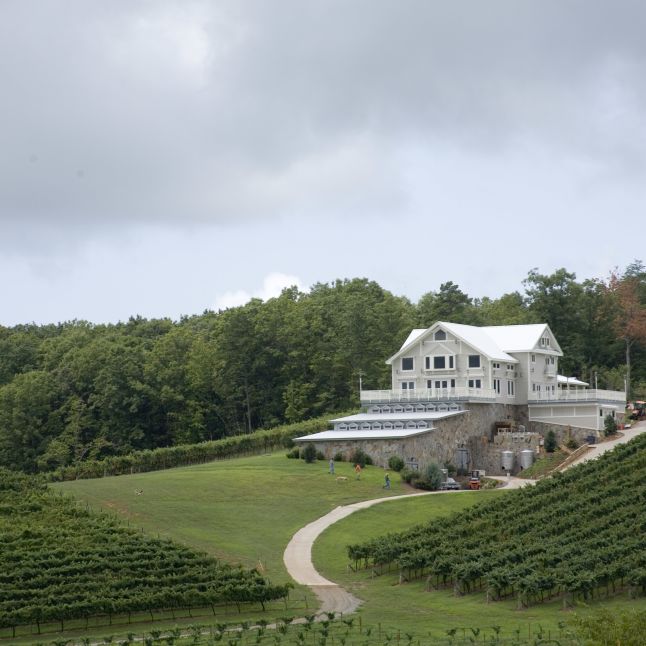 Frogtown Cellars
Owners Craig and Cydney Kritzer believe Frogtown is the most awarded winery not located in California in major US competitions, which are primarily held in California. Since 2010, Frogtown has been awarded 2 Platinum, 36 Gold, 82 Silver, and 92 Bronze Medals.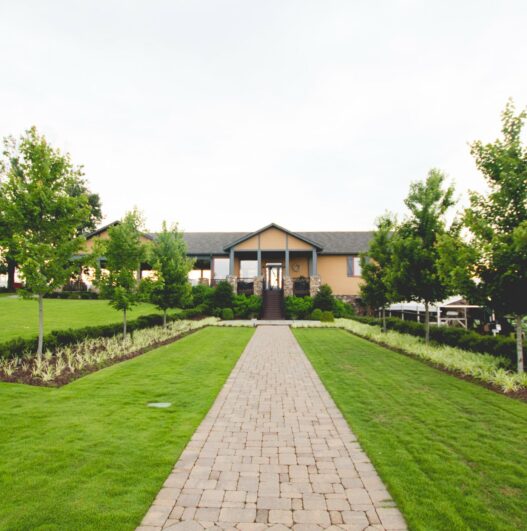 Kaya Vineyard and Winery
Built upon the apex of a ridge topping a 1,600-foot elevation, Kaya offers exquisite mountain views and incomparable vineyard views from its tasting room. Enjoy sweeping views of the Blue Ridge Mountains in the panorama of lush vineyards, while experiencing some of the best wines in the Southeast.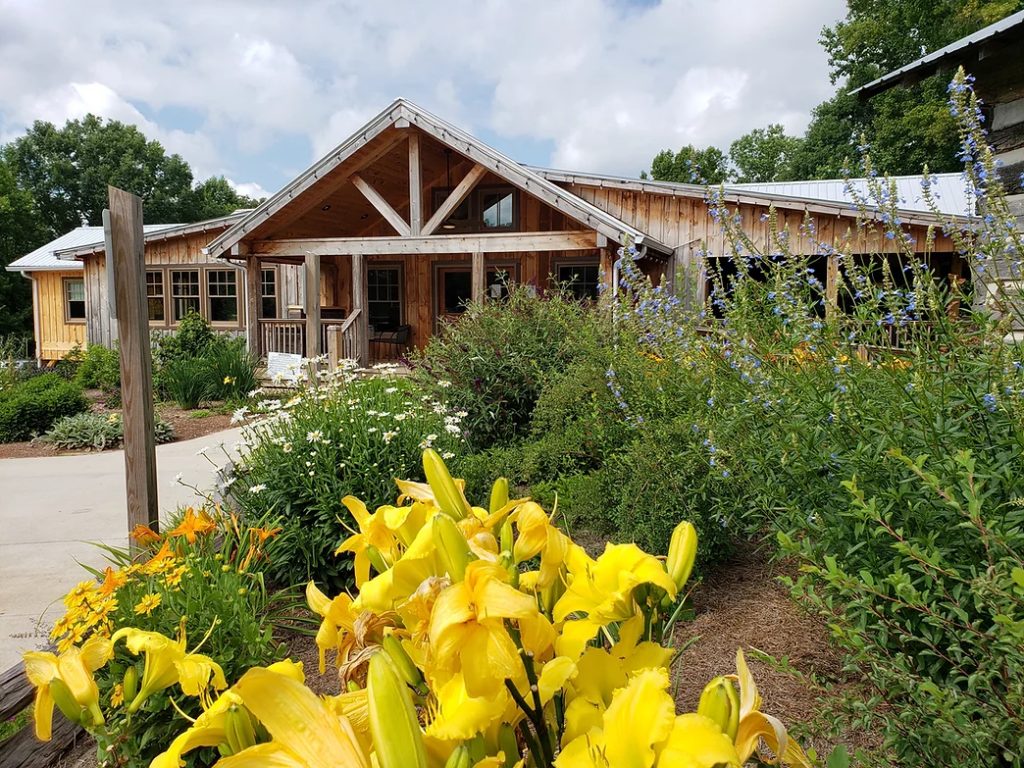 Cavender Creek Vineyards
Cavender Creek Vineyards is a small farm winery just outside Dahlonega, Georgia. This charming property sits just a few minutes from Dahlonega. Come discover your new favorite getaway with their unique style of Southern hospitality and where your comfort is their #1 priority.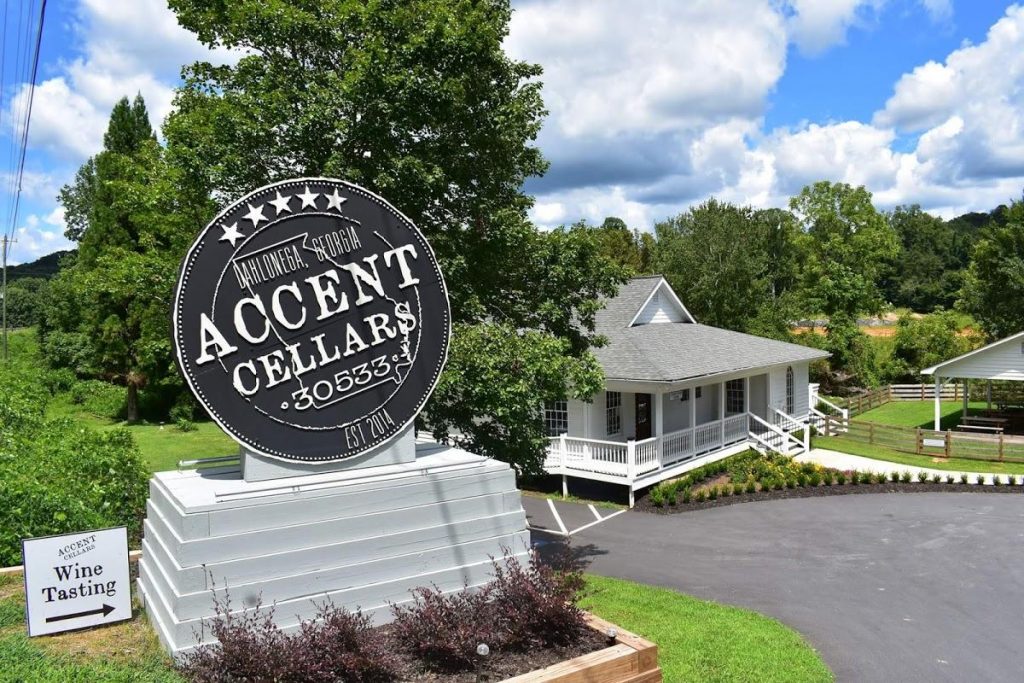 Accent Cellars
Accent Cellars is a true family business founded by husband and wife, Tristen & Katie Vanhoff, and brother Tyler Barnes.
Accent Cellars doesn't aim to be your typical estate winery but instead wishes to craft wines onsite from quality grapes sourced from all around Georgia, and the country. They identify the highest quality and most interesting varietals to craft wines.
Tasting Rooms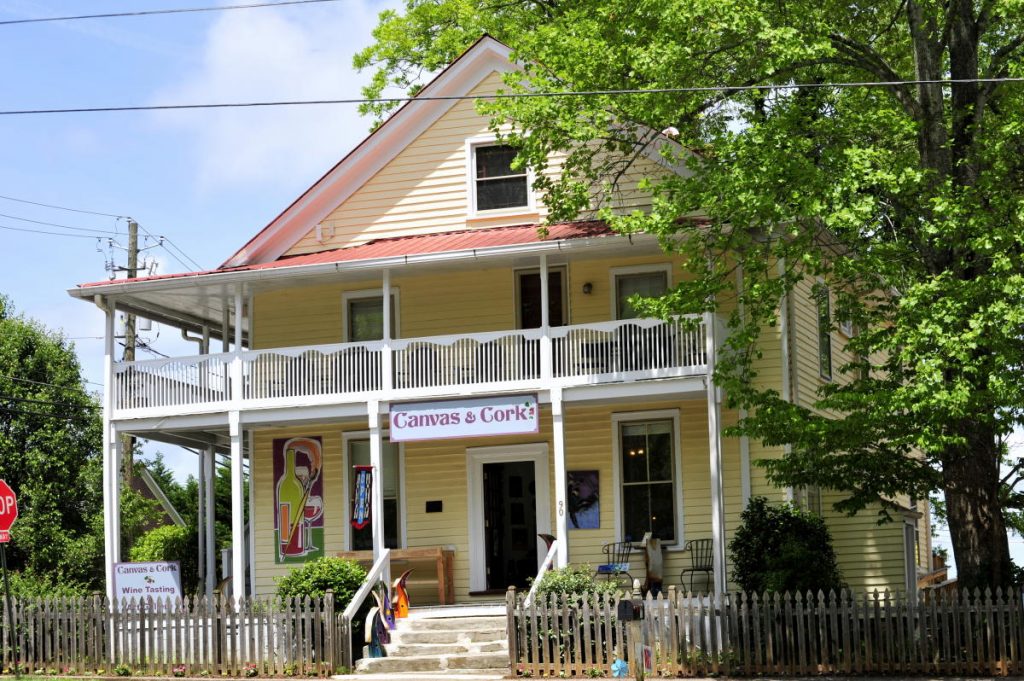 Canvas and Cork Wine Tasting & Art Gallery
Sample wines from Gin Creek Vineyards in Hartsfield, GA. All wines are made from fine wine grapes and also muscadines, the South's favorite grape. Wines are estate grown and bottled by this family-owned boutique vineyard and include dry, off-dry, semi-sweet, sweet, and dessert wines. Come try these distinctive, award-winning wines!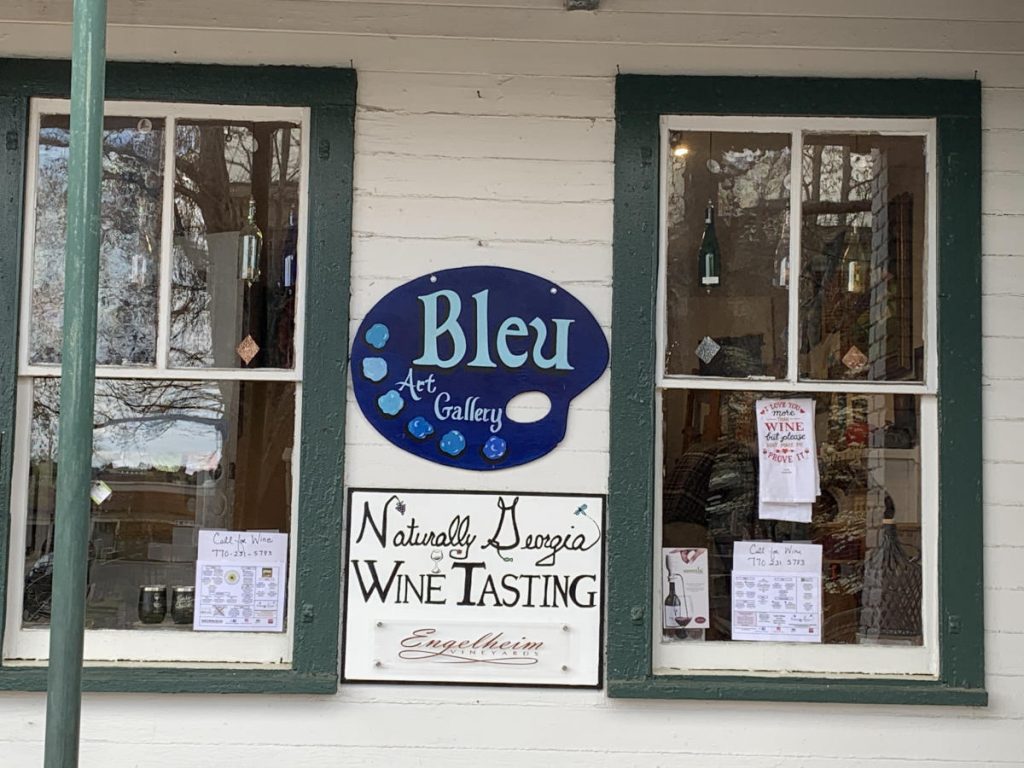 Naturally Georgia
Located in the heart of Georgia's wine country on the Historic Dahlonega Square, Naturally Georgia offers the finest wines from multiple Georgia vineyards and boasts the largest Georgia Grown wine list in the world. They offer tastings, glasses, and bottles of over 40 local wines. Naturally Georgia was voted the BEST tasting room in Lumpkin County for 2020.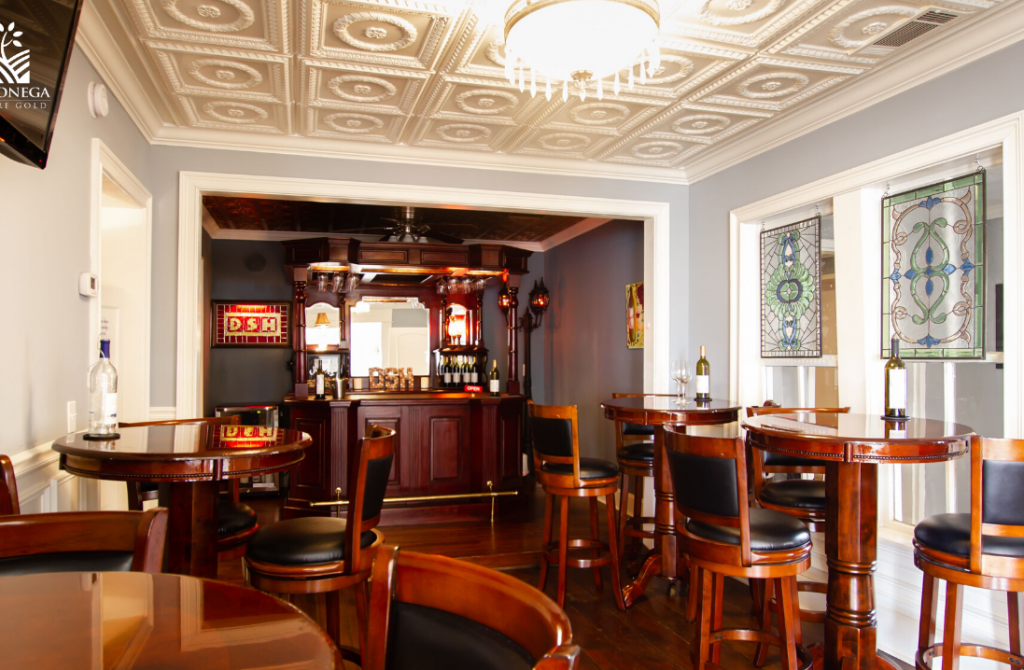 DSH Tasting Room
DSH is Kaya's satellite wine tasting room on the square. Visit the lobby for a tasting, glass or bottle. All Kaya wines are made exclusively from estate-grown grapes produced from the winery's property.
Spirits, Mead, and More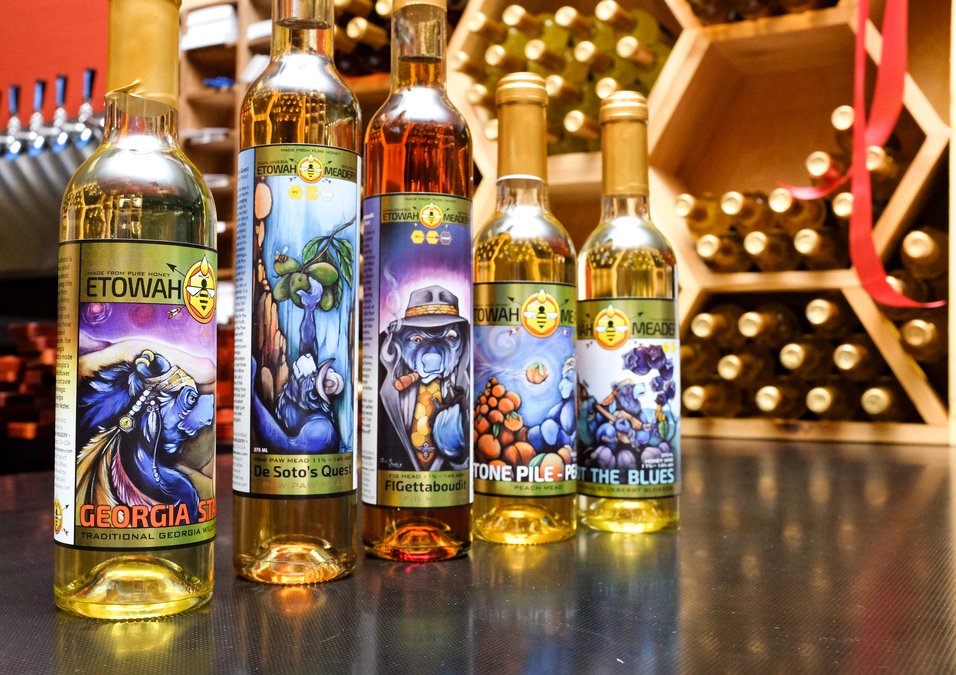 Etowah Meadery
Etowah Meadery was formed in 2016 and is a Veteran-owned company geared towards involving the Dahlonega community in as many ways as possible.
Mead is a honey-based wine enjoyed by many civilizations throughout time. Mead's enthusiastic acclaim is known to China, Europe, Africa—anywhere in the world that honey is produced.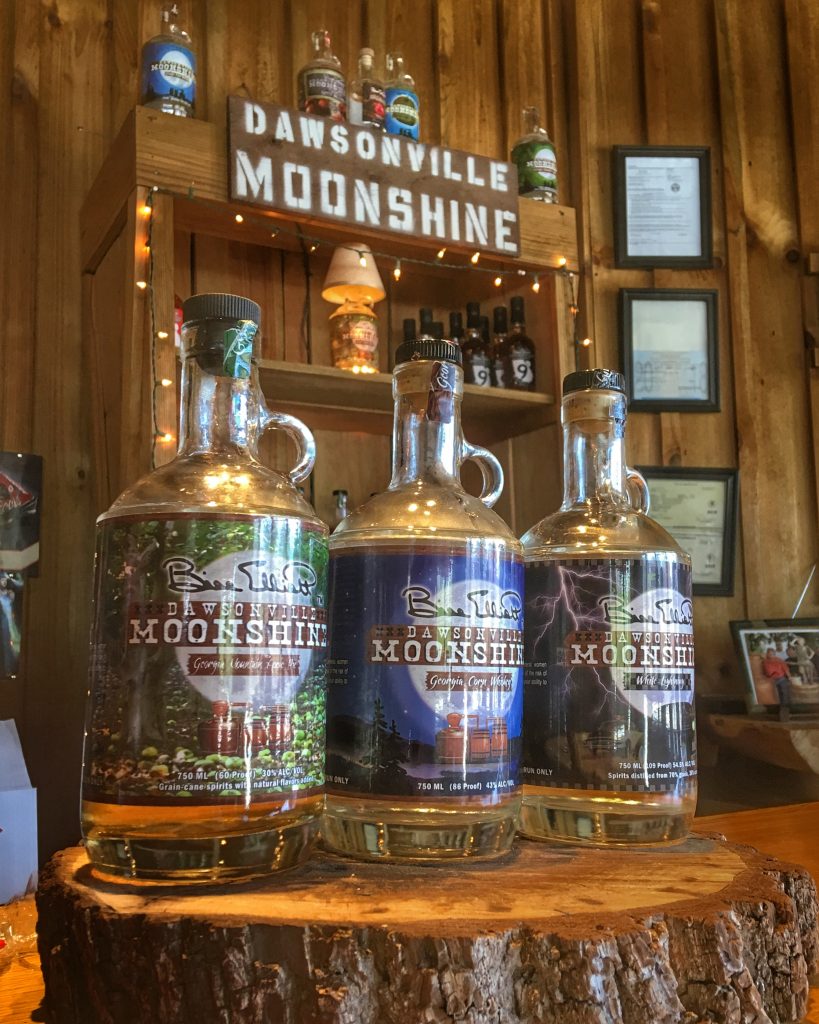 Dawsonville Moonshine Distillery
Dawsonville Distillery is a true small-batch, hand-craft distillery and home to Bill Elliot's Moonshine! Located in the heart of "The Moonshine Capital of the World"—Dawsonville, GA.