History and Culture of Dahlonega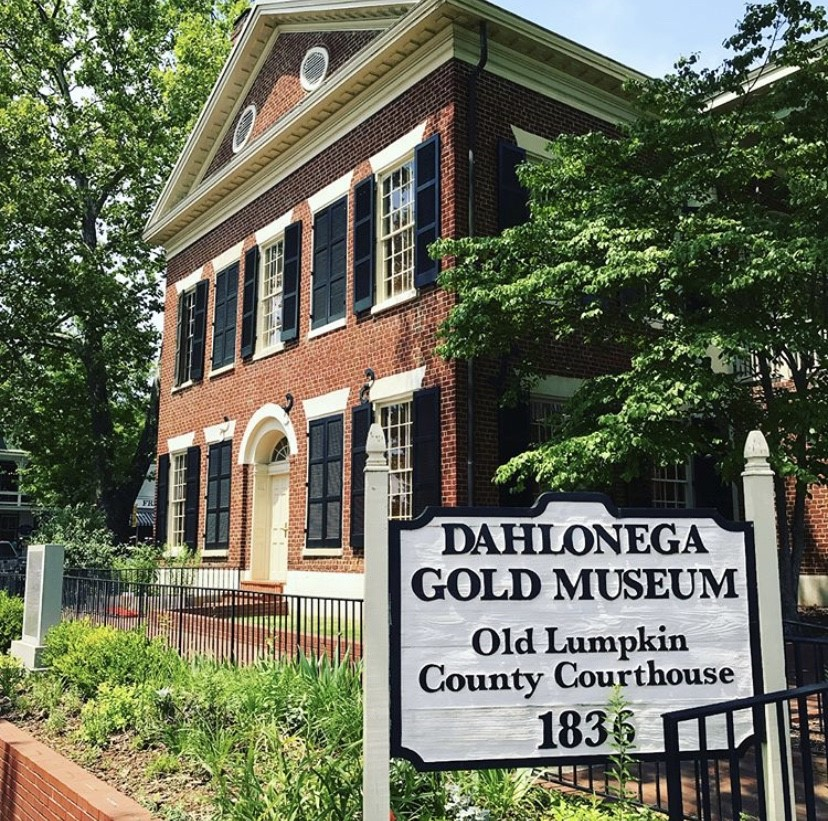 Featured Historical Square
Lumpkin County was created on Dec. 3, 1832 by an Act of the General Assembly of the State of Georgia. The boomtown of Auraria, Dahlonega, and all of Lumpkin County's heritage includes the Cherokee Nation and our Nation's first gold rush, the gold mining and Civil War eras, the founding of Georgia's first Agricultural College (now the University of North Georgia and Georgia's Military College), and the wonderfully rich history of Lumpkin's people and their County Seat of Dahlonega—a National Registered Historic and preserved Main Street City.
Dahlonega and the First United States Gold Rush
Well before the famous California Gold Rush, gold was first discovered in the Dahlonega area in 1828 when a deer hunter tripped over a rock and discovered it was full of gold. Within one year's time, some 15,000 miners had heard about the discovery and rushed to find some gold for themselves.
Fast forward to today and Dahlonega's Gold Rush heritage is still strong. You can try to find gold by visiting the local gold mines for a panning lesson.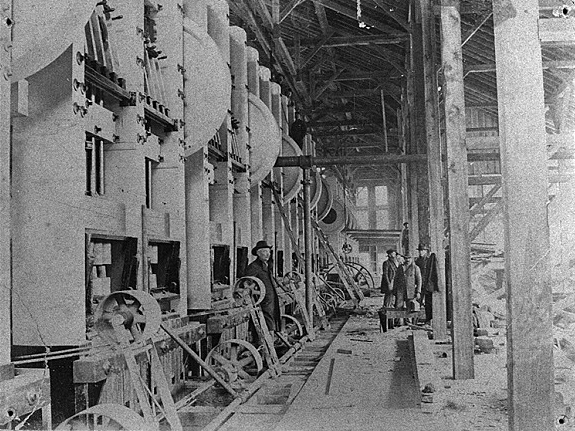 Consolidated Gold Mine
Visitors to Consolidated Gold Mine are invited to see the original tunnels by way of guided tours year-round where the tour guides are open to questions about the gold mining history of the Dahlonega area and the largest gold mining operation ever established east of the Mississippi River.

Crisson Gold Mine
Crisson Gold Mine is an actual open pit gold mine that was established in 1847 and was worked commercially until the early 1980s. It's been open to the public since 1969 and is the oldest gold mining establishment in North Georgia open to the public.
Military History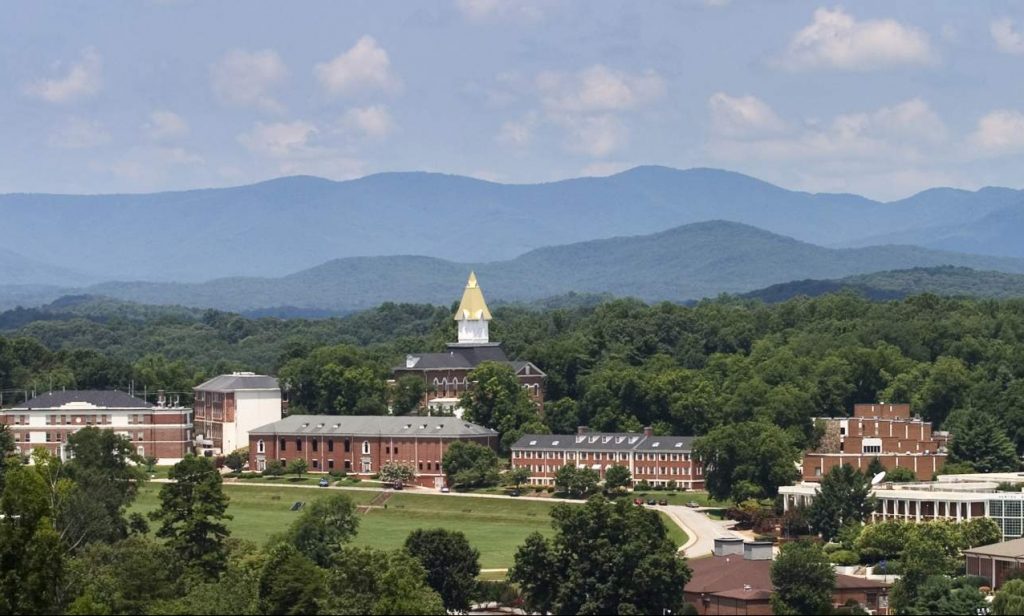 University of North Georgia
The University of North Georgia (UNG) is a public senior military college with multiple campuses in Georgia.
Nestled in the foothills of the Blue Ridge Mountains, the Dahlonega Campus has been helping students fulfill their potential since 1873. UNG is one of just six senior military colleges in the nation with the nearly 800 cadets in the award-winning Army ROTC program based here.
Arts and Gardens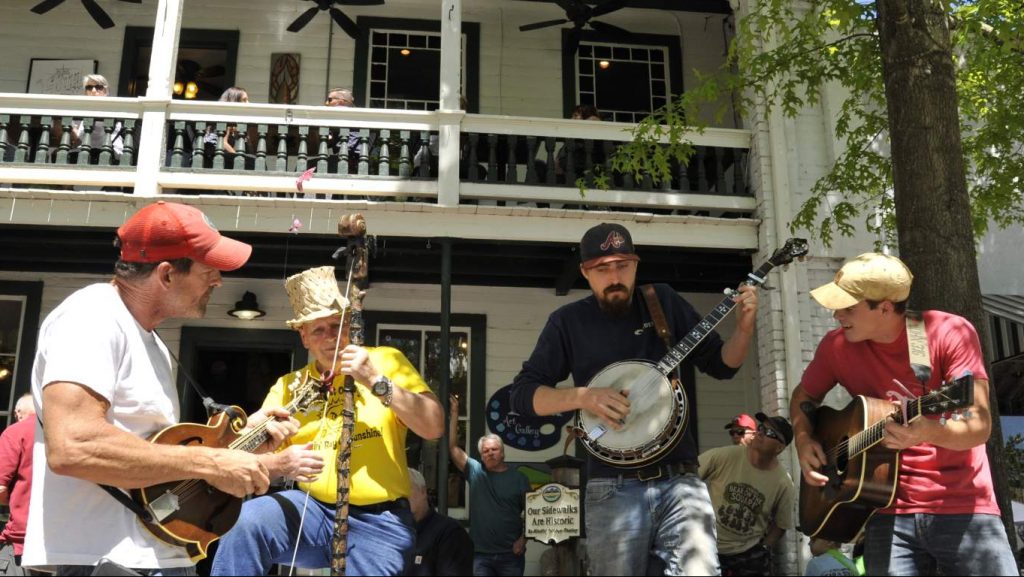 Bear on the Square Festival
Music, handmade arts and crafts, and storytelling fill the Historic Dahlonega Square each year. Enjoy art and food vendors, bluegrass jam sessions, and presentations.
Held Annually in April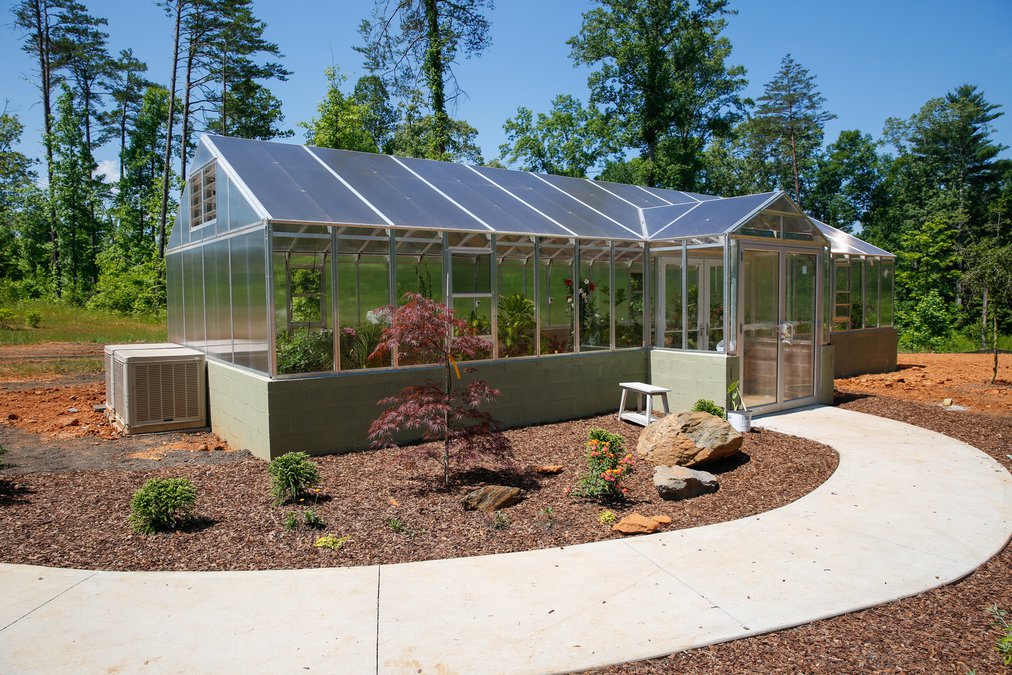 Dahlonega Butterfly Farm
The Dahlonega Butterfly Farm is a vision for a sustainable future. A future with clean air, fresh water, and thriving vegetation. It combines a love for the environment with the science and research needed to create positive change for the community, and for generations to come. "Be Kind to Your Planet".
Open April – September