Furnishing and Decorating for the Eye and the Wallet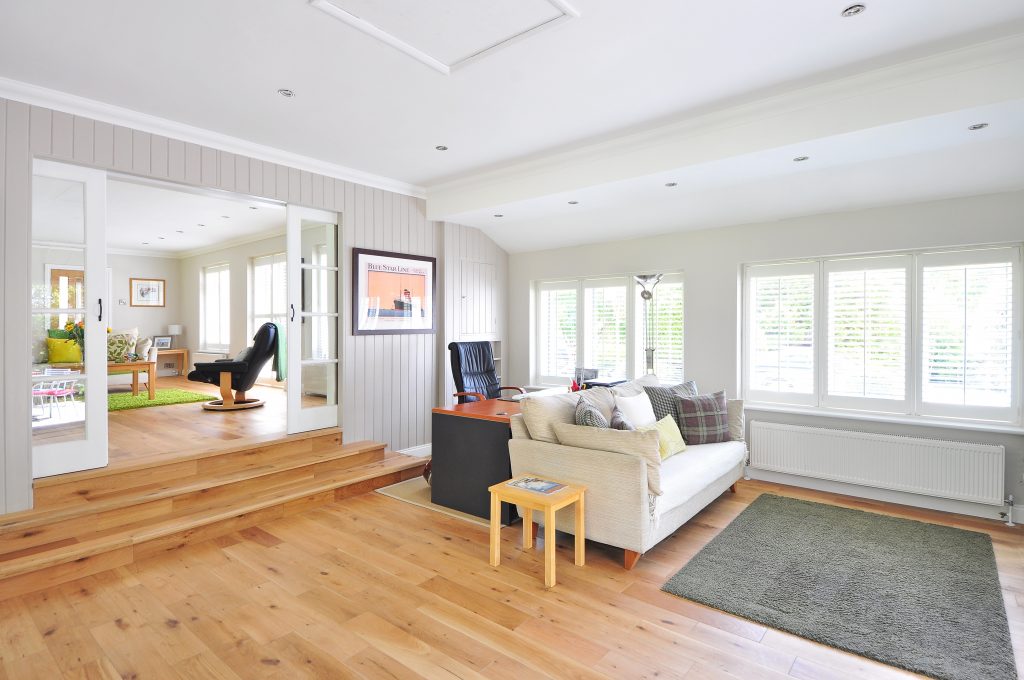 It's often been said "what catches the eye catches the dollar." This simple truth is why it's important to make your listing stand out in the sea of other short term rentals. Six out of ten viewers on Airbnb scan through photos first—that's before reading your reviews or your listing description. If you can't catch their attention, they'll move on to something that does.
And yet, we know that a lot of decor looks nice but is just not practical in a rental space. I often see antiques and decor I would love to put in a cabin, but I know that a child will break it within a week. Replacement costs are the unseen and often unpredictable downside of a vacation rental business, but with some research and planning, your household goods, furniture, and
decor can last a long time. This is hardly the place to go into detail about every category, much less every item in a house, but here are some principles and examples to keep in mind.
Also, 65%-70% of bookings (in our market) are by females. Keep this in mind when choosing decor and when thinking about how to market your property.
Decor
Appeal to Broad Audiences
Lots of people like the decor of deer heads and trout trophies on the wall. A lot of people don't. You can have personality, but tone down anything that would bother some guests or downgrade your property in their mind. If you have a hunting cabin, decorate it as a hunting cabin, but if you don't, look for universal appeal. Not everyone is a Star Wars fan, not everyone likes your Russian doll collection. It's okay to have a little more bold decor choices in bedrooms or game rooms, but it usually has more downside than upside in common areas.
Don't Overspend
Wall decor especially doesn't have to be expensive. As it's not heavily handled, it doesn't have to be durable, but it does need to be cleanable. It's easy to decorate a house on the cheap in the
secondhand market, and as wall prints and decor don't wear out easily, guests can't tell if it's new or used anyway. Save your money for those big ticket items that you need to sell your property.
Keep It Appropriate
Remember, you're decorating for all ages. There are lots of signs that are funny, but have inappropriate humor. What you may find funny may offend your guest.
No Clutter or Breakable Knickknacks
It's great for your house to have some personality, but it's easy to overdo it. There is beauty in simplicity, and your cleaners will also appreciate not having shelves full of decor to dust around.
Use Decor That's Interactive
If you can come up with decor that's a conversation piece, good to fiddle with, or interactive, it's a win-win. Some examples of these are Jenga, hourglasses, balancing toys, abacuses, magnetic stones, or balancing blocks.
Furniture
Easily Cleanable
Glass, tile, plastics, and leather are great materials that clean easily. Leather or faux leather couches will generally hold their look for some time to come. Be cautious with fabrics like microfiber, as well as real wood and wicker. Stay away from any particle board that is exposed and could swell or break apart when exposed to water. Even condensation from a glass of ice water can wreak havoc.
Check the connections
Many IKEA-style beds that have threaded bolts with Allen keys don't last long term. They wiggle back and forth and can only be tightened so many times before they strip out. Slotted bed rails are a better bet, and squeak less. Guests will complain about squeaky beds. If you do go with a metal bed frame from a major retailer, make sure you reinforce it with wood supports in the center, especially if it's a queen or king size. We've had multiple beds break due to poor design or insufficient braces put on larger beds. We now build our own platform beds and order commercial, military-grade bunk beds for kid's rooms.
Weatherproof
Those real wood rocking chairs look great, but put them in the sun and rain, and you have a product that looks good for one year and lasts maybe three. On a covered porch you can get away with real wood, but out in the elements, look to man-made materials (besides wicker).
However you choose to decorate and furnish, make sure you're doing your research and playing the long game.